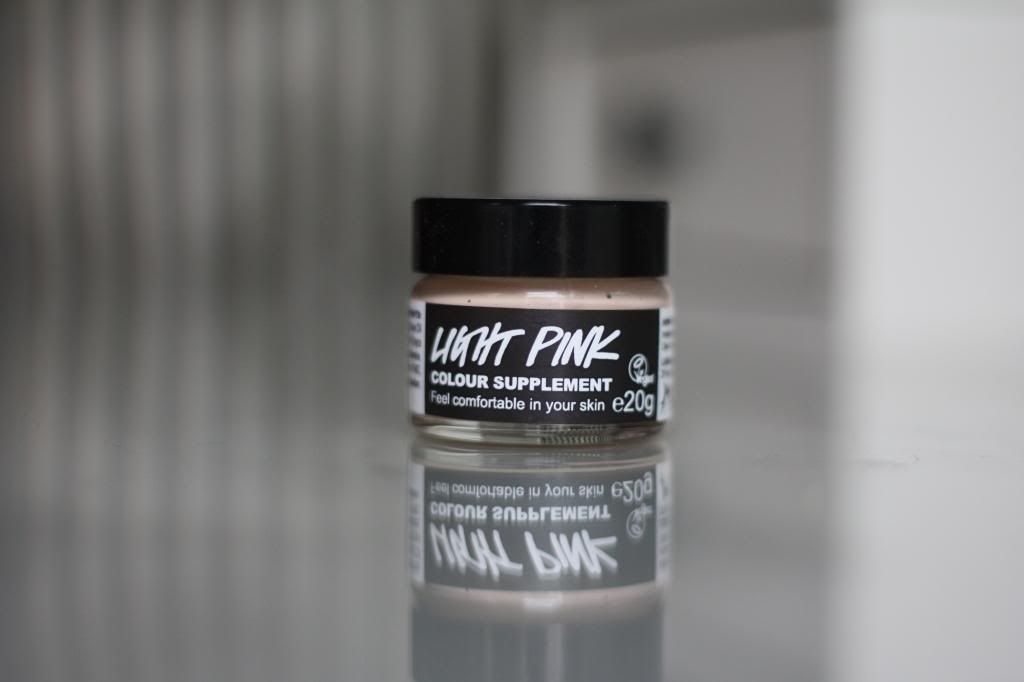 Foundations are compulsory for most of us whether it is a daily essential or just an occasional product to use for events. Not only are there your standard foundations but you can get your hands on BB, CC and even DD creams, tinted moisturisers, powders, creams....literally the possibilities are endless so here is another one to add to your wish list, a 'Colour Supplement.'
Available in a variety of colours I found 'Light Pink' to suit my tan lacking skin the most at the minute. If you're interested in this product literally pop into your local store and the staff are always lovely enough to test a little bit on you and get you all colour matched. With quite a thick consistency I thought it would sit on my skin a little heavy but surprisingly it resembles more of a tinted moisturiser for me, it is super light and creamy and blends straight into the skin to the point that it doesn't even feel like you're wearing any foundation at all. Being quite a sheer product meant that it was perfect for me on days that make up wasn't a must have but I also love to mix it with a tiny blob of my full coverage Laura Mercier's 'Silk Creme' foundation purely to give me the coverage I need without being as heavy as it would be if I was to use 'Silk Creme' on its own.
The only downside for me is the packaging, although it is nice and small so perfect for a handbag quick fix product but my gosh, it is SO annoying to get the actual cream out, I love a squeeze tube or a pump as I tend to have false nails meaning I often end up with masses of product stuck behind them which just isn't fun for anybody. Upside though is the price, I mean when you're used to paying out for higher end brands it is super refreshing to buy something relatively cheap that works perfectly and more than likely is better for your skin (Not to mention that Lush don't test on animals) The make up range seems to have really taken off on the beauty market, I always think Lush products feel healthy and super organic and the fact they make sure a point of showing you what the ingredients are is key to knowing what you're putting on your face is safe especially for sensitive skin. I've definitely been converted to Lush as much more than a bath time brand which in the past has been
the only reason I've shopped there!
* PR Sample *