I've actually had this little pot of flawless goodness quite some time now, I'm already about half way down the pot. My reasoning for holding back with the review is the fact that I've never even attempted to use a translucent powder before so I really wanted to try it out and get to grips with the product before attempting to explains its pros and cons.
Super annoying packaging for me....I just don't think me and little pots get along but I have found the best way to approach this product without spilling pearlescent powder all over is to take a clean foundation brush and lift a small amount into the lid then take a big kabuki or powder brush and dab into the lid to avoid lifting masses then having to tap and waste a lot of product.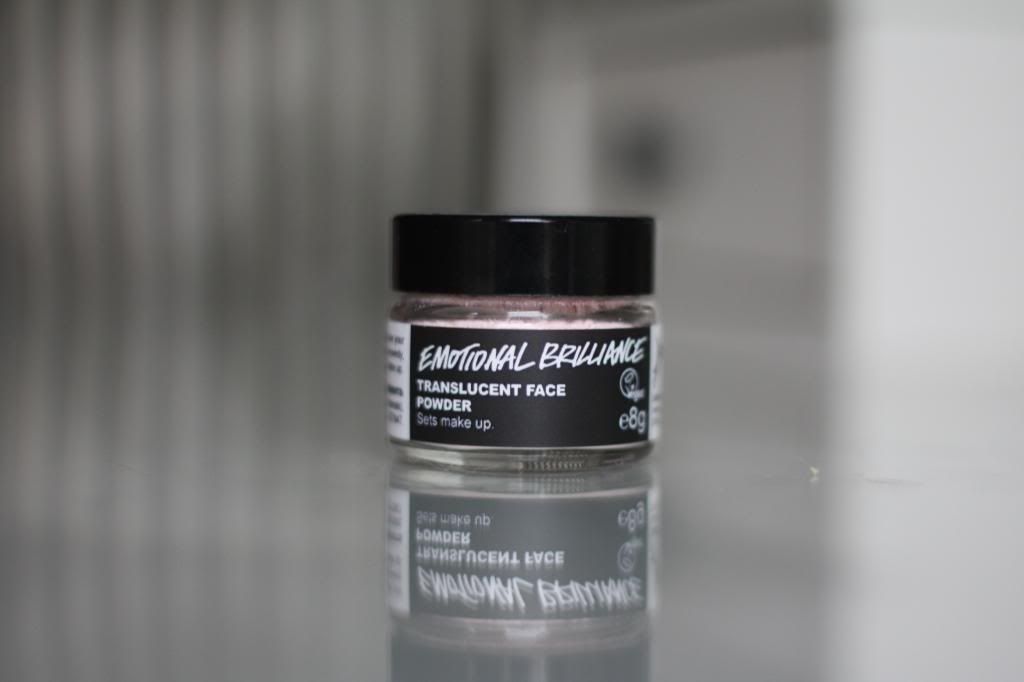 So the product itself.... 'Emotional Brilliance' is an ultra-fine, talc like product that creates a shine-free surface to the skin. A colour-less although there is a pink undertone, it is a light powder that works wonders in my T-Zone without creating a cakey powdery looking surface to my skin, until my recent trip to Barcelona I was using this product every single day (I seem to have developed super dry skin since returning home) I've been trying to put out of my head how much I prefer a compact, pressed powder to loose as this powder seems to make my make up last a hell of a lot longer than what my previous powders have, it is an absolute god send for long shifts at work or days out....just a bit of a pain that it is a messy experience applying it.
For me I could sing and dance about the product all day but its major draw back is the packaging, I tend to only use it when I'm at home as it is a constant worry that it will somehow spill everywhere in my bag when I'm out or that my clumsy self will end up tipping it out all over my friends carpet so for those of you that travel and stay out a lot I wouldn't recommend this to be an ideal product.
Dear Lush, please make a pressed powder version of this and I shall love you forever!
* PR Sample *