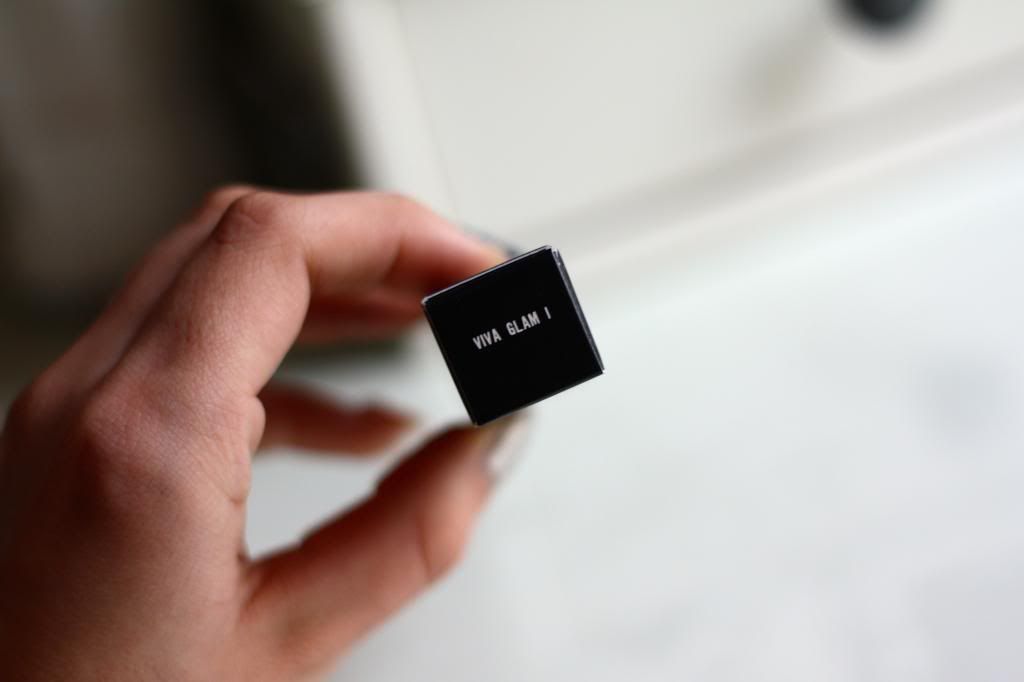 Mac's Viva Glam no.1 // Debenhams // £14
If you aren't already aware (which I'm sure a lot of you are) Mac have a range known by the name of 'Viva Glam' which is basically a line of lipsticks in which every single penny paid by the customer goes straight towards M.A.C's AIDS fund which supports Men, Women and Children living with HIV and AIDS. I'm sure I'm not the only one that thinks that this alone is reason enough to buy a new lipstick, not only a lovely new lipstick but also going to a very good cause.
So the lipstick itself, this is the first one for Viva Glam and has been around for quite some time now. A little different to the standard Mac lipsticks though as the stereotypical sleek black packaging is incorporated around a red metallic accent colour just to differentiate them from the normal collections. Viva Glam 1 is a classic ultra deep red that oozes Hollywood Glamour that I personally think would suit all skin tones perfectly, despite initially thinking this would just be a suitable evening colour I've found it is super wearable for day time too if you're feeling like a bold lip.
Super moisturising and creamy, I found it glided on instantly leaving a strong pigmented lip that does not particularly smudge easily as I even managed a drink without one red lip stain left behind, bonus! This is only my second ever lipstick from Mac, the first being 'Hue' which was highly disappointing for me hence why I haven't rushed to buy another any time soon but I feel I am definitely a Mac Lippy fan now and will be investing in quite a few more in the future. All I need now is payday to hurry up!!