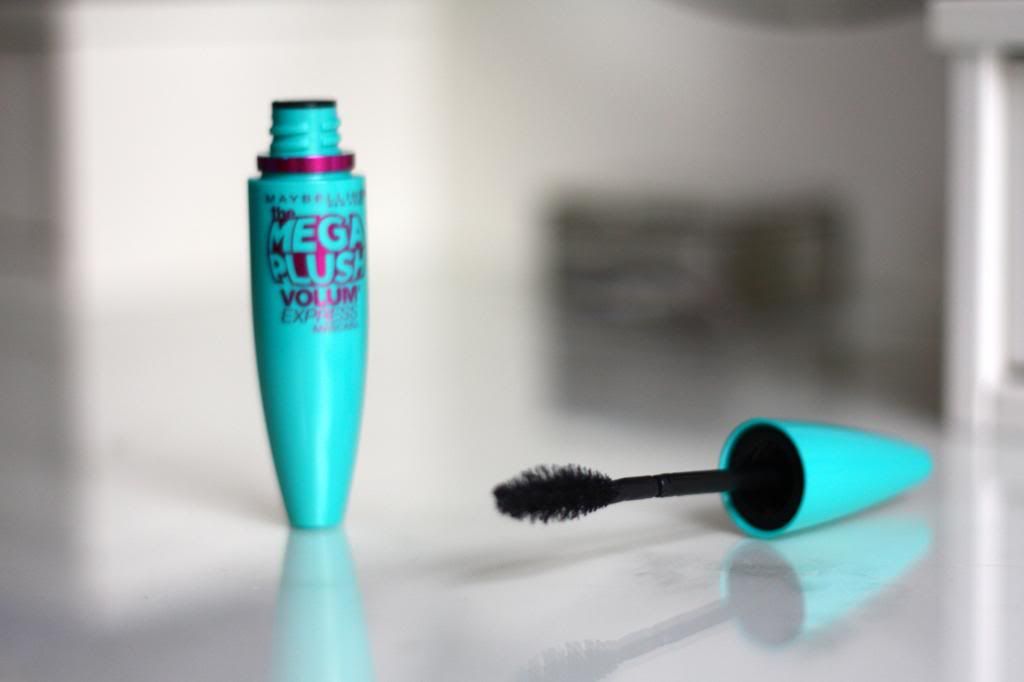 Maybelline 'Mega Plush' Mascara // Tesco // £6
Thick, Long, Curly and Voluminous lashes are what most if not all of us strive to achieve and the only way to attempt to get this is through a good mascara. Now I don't mind spending a pretty penny on make up just like the next beauty addict but mascara is just one of those things that I don't particularly want to pay a lot for, I mean after all you are supposed to replace your mascara every THREE months (I'm yet to meet anybody that does actually throw out mascara when the three months are up, nobody has time for that)
Anyway, Maybelline are forever bringing out new products and I swear every time I pass a stand there is always a new mascara in a brightly coloured bullet-like case. I love anything teal and turquoise so obviously this one had to stand out like a sore thumb, not to mention it had a full display to itself in the store. Now the word 'plush' didn't particularly sell it to me but I did like the fact that it had a fuller brush as there is nothing more I hate with a mascara than a dainty, thin brush.
Like always I opted for 'black' which I found wasn't as intense as some of my other mascaras, it's almost like a subtle black that enhances my dark lashes rather than coating them in a thick jet black layer. Following a couple of light coats you end up with really full, quite wispy lashes that don't at all clump and are easily adjustable if they end up in a position you don't really like. For a night look you can definitely add more coats to intensify the lashes and make them a lot bolder without the need for tonnes of eyeliner. An added bonus, I can easily wear this product all day at work without it becoming flakey and leaving bits all over your cheeks which can be a known problem with mascara.
The only downside to Maybelline mascaras is the pure quantity they have on offer, if you're after a mascara for day-to-day use that will last, add volume without the clumps then 'Mega Plush' is definitely one to pick up and it's a reasonable size to throw in your hand bag just in case.