Now i'm no expert with eyeshadows and I just can't seem to find the ability to applying eye shadows and blending them well at all....all until I spoilt myself and bought a Mac 224 Tapered Blending Brush for a heart wrenching price of £22.50, I won't talk about the brush in much detail as I'm going to do a completely separate review on the brush and its many talents soon but what I will tell you is it is definitely worth the pretty penny you pay for it.
With this surge of freezing weather in England I wanted to put together a look that complimented my favourite jumper, a Unicorn dream from Drop Dead Clothing (
Click here for the jumper
)
Purple being the key colour I opted for this little trio of purple/pinky hues that I received in a Christmas set last year, they aren't branded so unfortunately won't be able to point you in the direction of where to buy them. Any purple shades should do the trick as long as you have a light highlighting colour, doesn't necessarily have to be pinky tones, a light/medium purple and a deep purple.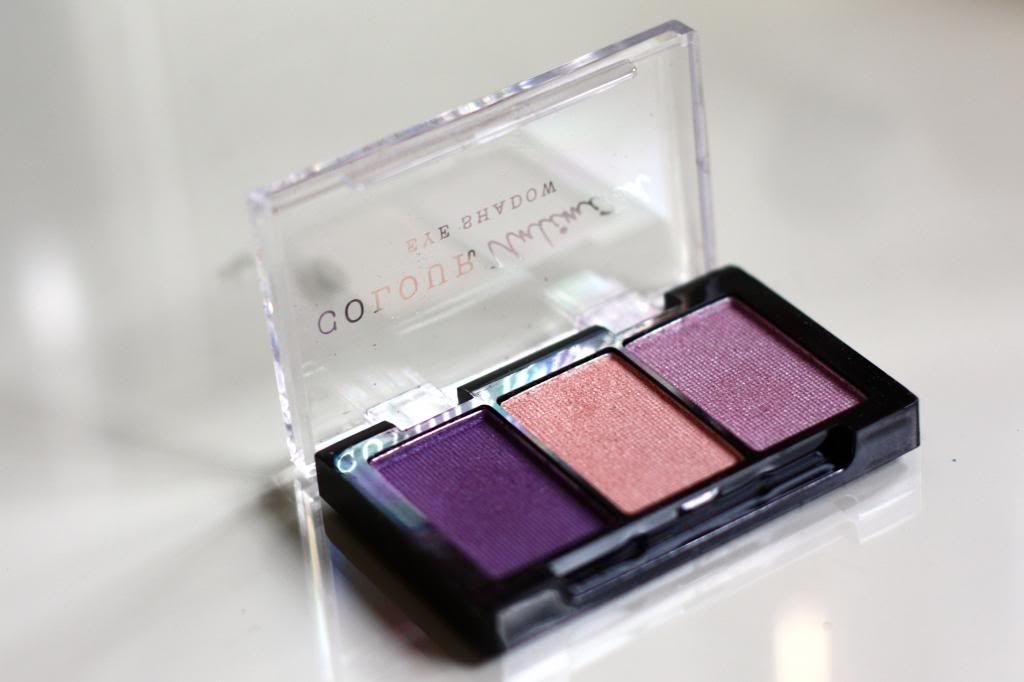 Start by lightly dusting your eyelids with the highlighting colour and take it right into the corner of your eye, now in the outer third of your eye lid take your medium shade and pat the colour on so that product sits just on the surface ready to be blended. Now looking directly into the mirror head on, load your brush with the darkest shade and brush directly into the crease line bringing it in about half way. Keeping your eyes fully open means that it will only sit in the crease line rather than your entire eyelid.
Do not be scared by the block colour effect at this point, It doesn't need to be perfect!!
Now taking a fluffy blending brush, take a little bit more of your highlighting shade and begin to lightly blend from the outside in, rather than using a continuous back and fourth motion lift your brush off when you get to the inner corner and repeat the same motion from outside in.
Finish off by wiping away access, line your lids with liquid or kohl eyeliner and lashings of mascara.