(Oh, not another lipstick review I hear you say......)
Need a pick me up in your make up bag but don't want to pay a fortune then look no further than Elf Cosmetics, a cheap brand that has a vast amount of products for all your beautifying needs.
An internet based brand that are just on the verge of opening a store in Cardiff. I remember ordering products from them way back before I had a blog and had kind of forgot all about them until recently stumbling across them on twitter. Safe to say after ten minutes on their website and an announcement of free delivery I already had a parcel on its way to me.
At the ridiculous price tag of £1.50 for a lipstick I couldn't resist giving them a go, admittedly I was a little apprehensive and definitely judged a book by its cover by thinking that they wouldn't necessarily be decent products but my god, I was so surprised!
I'm glad I ordered two lipsticks, in the shades 'Sociable' and 'Flirtatious.'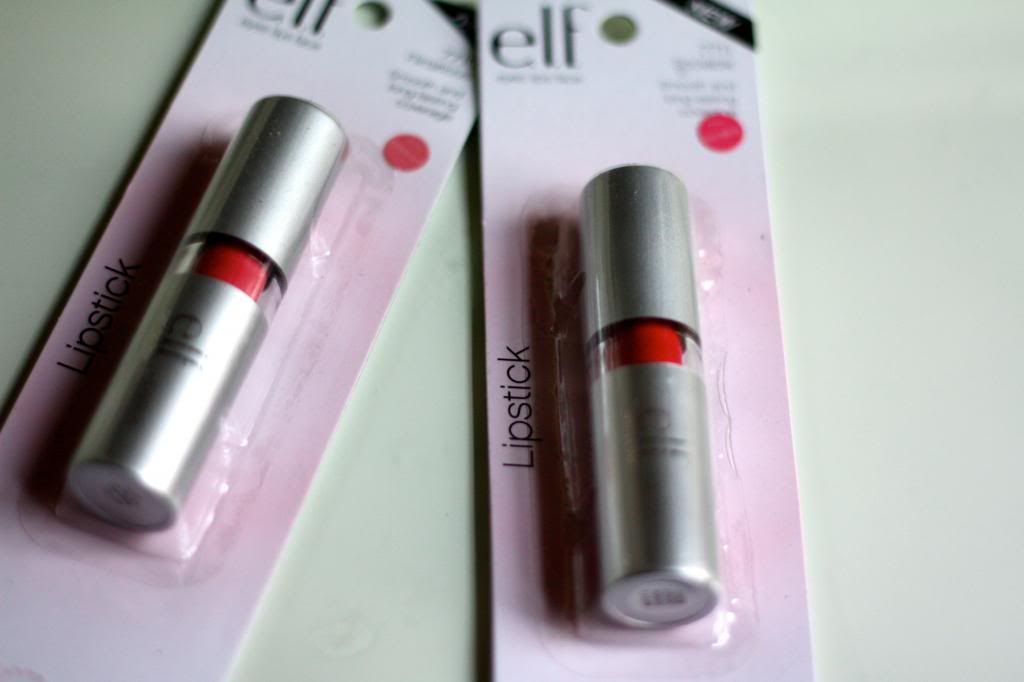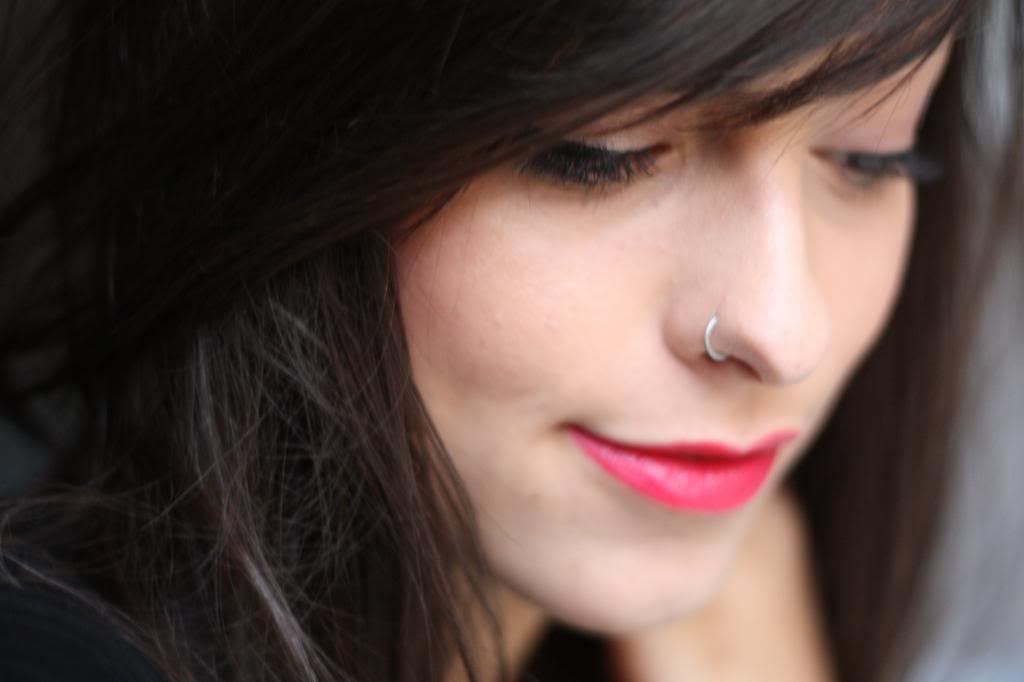 So here's Sociable, a vibrant and hot pink with a little bit of a purple undertone although it does almost look red in the bullet so don't be put off before application. I feel it is far more of a night colour for me or a lipstick for those days that I'm feeling a little more daring as it is quite bold and in your face once on the lip.
The product glides on effortlessly and gives you an instant boost of colour, I found the creamy consistency amazing to begin with as your lips feel smooth and moisturised but soon found that the fact it is super creamy on the surface it can smudge a little bit when you eat/drink
(But lets be honest, there aren't many lipsticks that don't budge)
Lasting wise, I can easily apply this before University in the morning and manage right through until dinner time without reapplying and it still looks alright although it does stick a little to the outer line of yours lips though so be sure to take the lipstick with you for reapplication throughout the day if you want your lip to remain pristine.
Keep an eye out for my next post on the shade 'Flirtatious' if you're much more of a pink lover!
Want to see their range of lipstick shades then click
here