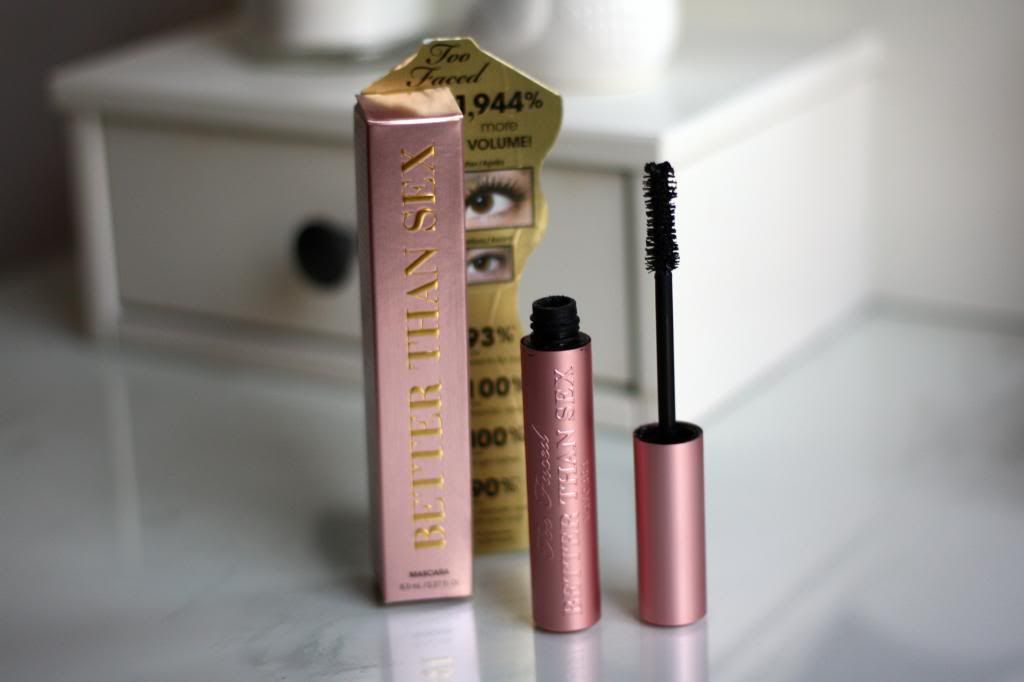 Better Than Sex // $23 // Sephora
I've never really tried any products from Two Faced until one of my friends gave me this mascara as a thank you gift for wrapping up his endless presents on..….you guessed it, Christmas Eve! I didn't notice the name until roughly a week after I started using it and I spotted it on the mascara tube, I can't really say it is appropriate (and although a good mascara, is it really that good?) and it reminds me a little of Nars' spin with naughty names for beauty products.
…And now thinking back, maybe a little weird for a male friend to give me this as a gift?!
Anyways, this mascara seems to have received a complete mixed bag of reviews……all with one downside in common; the packaging! The brush itself is designed to be an hourglass shape meaning that the curves in the centre of the brush do tend to get clogged up with product which is a little wasteful but if you can get past the annoyance of having to remove access with every application then you're in for a treat.
Just think length, base-to-tip curl and maximum volume all without having to apply layer after layer and curling the hell of your lashes with tools beforehand. My eyelashes are naturally long but easily get clumpy and overpowering when mascara is applied so to finally find a mascara that suits me is a god send. It being anti-smudge means that my bottom lashes can get a coat or two without looking like a panda by the end of the day. A dream mascara in my books that has caused me to get compliments all over the place!!
Twitter
//
Instagram
//
Tumblr
//
Bloglovin
//
Pinterest