Liquid eye liner is definitely one of those things in life that you have to search for your perfect fit and until that moment that you do then you just won't get along with any other.
1. The Perfect Brush (This is completely personal preference)
2. Lasting Ability
3. The colour intensity
Paying a small fortune doesn't always mean that you'll get the best of the pick and this just proves why, my ultimate liner is by none other than Collection 2000 and costs a teeny tiny £4!!!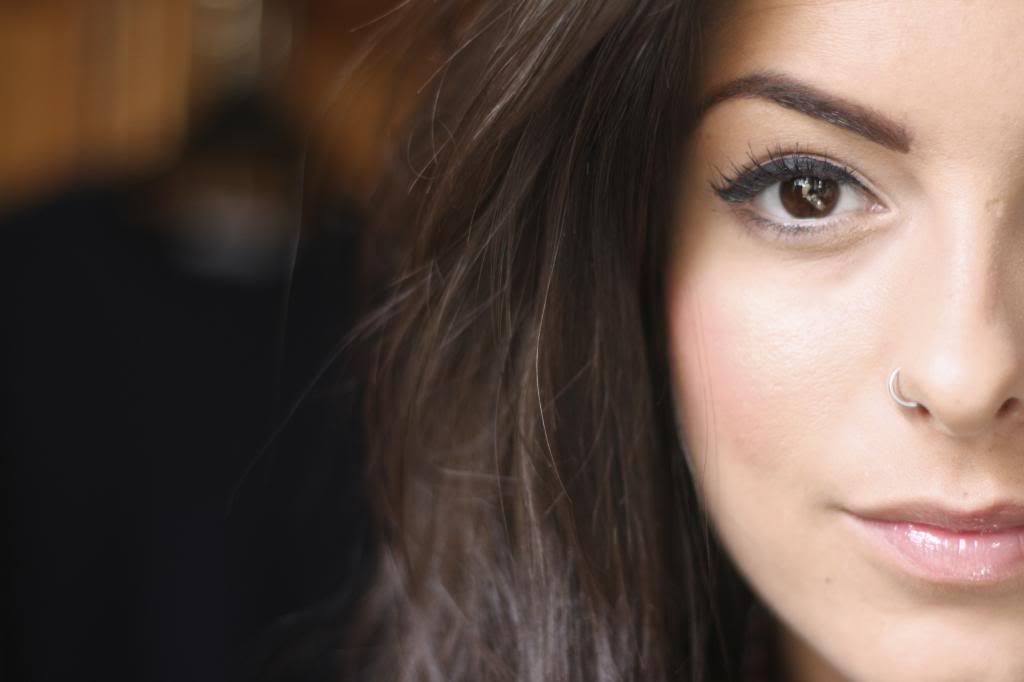 A thick sponge-like brush that absorbs the liquid liner for a consistent flow when applying. The tapered brush means it is easy to create a variety of line thickness' and ideal for that perfect cat eye flick.
The liquid liner itself is a reasonable consistency that dries quite quickly leaving a matte finish, it is an intense black and doesn't require more than one coat for a strong colour that lasts pretty much all day without having to reapply.
The packaging is sleek and easy to carry around in your bag, be careful though as it isn't the most robust of containers as I'm currently on my third broken fastening meaning I can't screw the lid on for travel purposes which also means after a while the product inside does dry up but that's just my clumsy nature so I can't expect this to happen to many people.