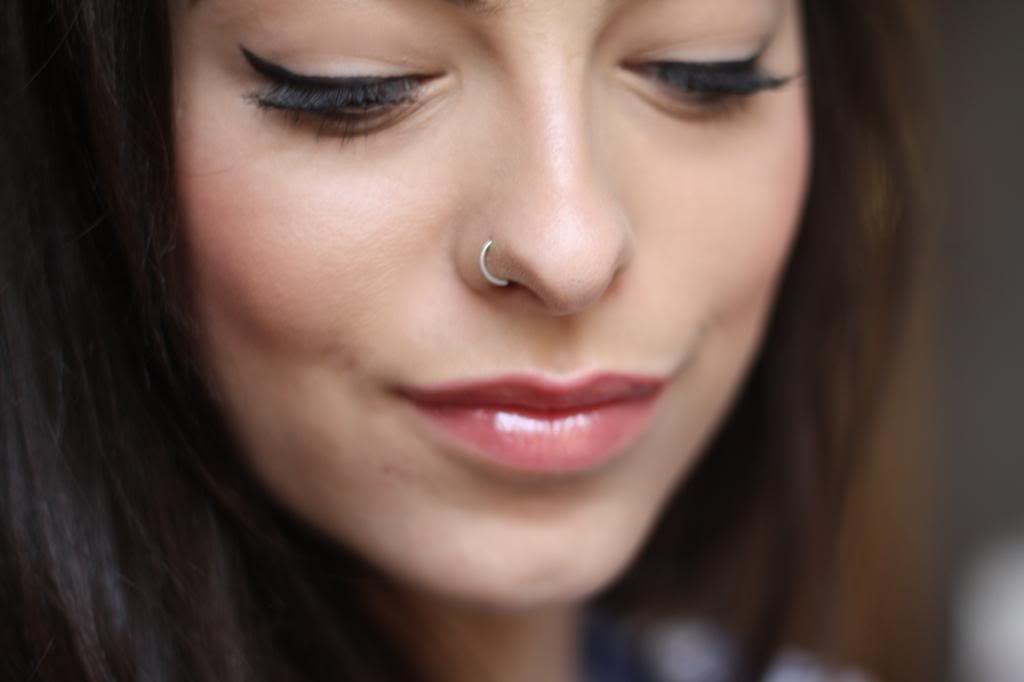 It is no secret that I'm an enormous Benefit fan, my love for make up began and continued to grow with this brand. They're new releases are always to die for and their classics will remain staples in my collection through and through but like with everything in life change is good so I've been trying to delve into a variety of brands the past year or so but when I unwrapped a gift box of goodies on my birthday from my Auntie I couldn't help but fall straight back into love with their boxed blushes; especially Sugarbomb!
In the gift box (which I spoke about
here
) there was a miniature of the sugar bomb lipgloss, initially I wasn't sure what to make of the colour probably as it lacked the red that I've been obsessing over all winter but as soon as I teamed it up with the sugar bomb blush it really popped. The two together create a lovely fresh, pink look. I forgot how gorgeous sugar bomb really is once you combine the four colours in the box together, it really is a perfect spring time colour when you start to stray away from deep reds and it isn't time yet for that bronzed beach look that summer time embodies.