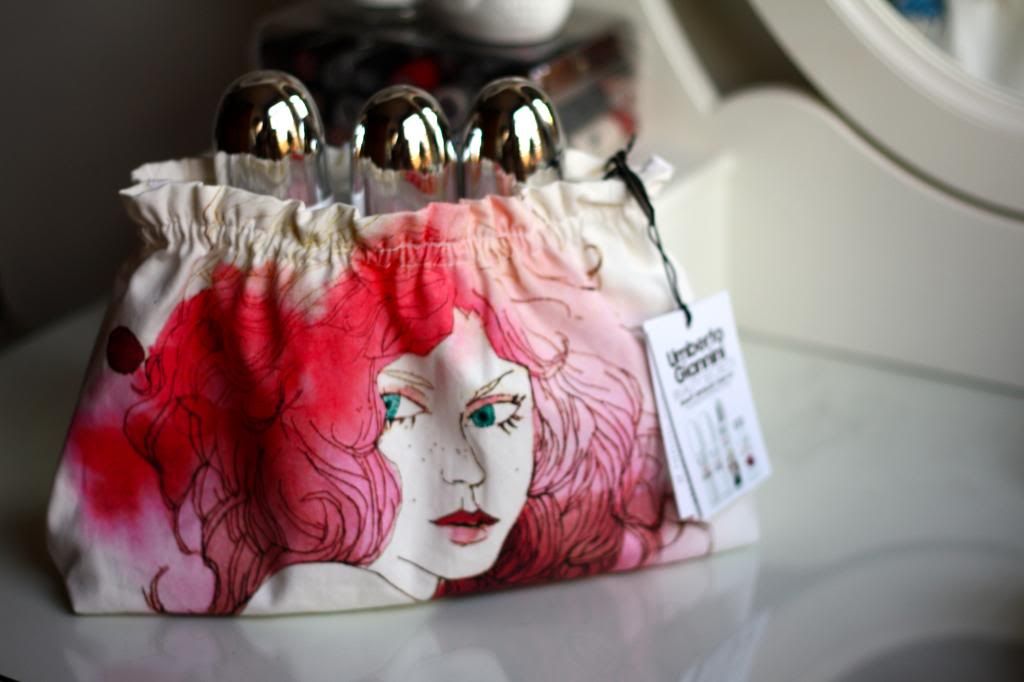 I remember the huge obsession with Umberto Giannini's 'Backcomb in a bottle' and ever since that craze I've never really used their products since. For Christmas I received this beautifully illustrated bag of hair goodies from my Nan, I love getting gifts like these that force you to try out new products that you wouldn't have bought before, you can guarantee you always find some treasures!
A shampoo to hydrate, revitalise your hair as well as cleanse the scalp.
Nourishing, thick conditioner that leaves your hair silky soft.
Light hairspray with a good hold and soft to touch.
Spray to keep hair soft, controlled and frizz-free
For the past 8 months I've been very set in my ways and I've strayed away from my holy grail tub of 'Big' shampoo from Lush so trying a new product made me a little nervous but thankfully I think it did good for my hair to have a little change. The shampoo and conditioner together created a gloriously silky soft mane with this lovely surface shine without making my hair feel weighed down or full of residue. Once fully blowed dry my hair felt weightless and clean more than anything. Next up after styling came the hairspray, I personally don't tend to use hairspray all that much but I've been obsessing over it this past week, it is super light on the hair and doesn't make your hair at all hard or sticky. Definitely something I'd be willing to buy over once I run out!
Finally the leave-in conditioner, for me personally this didn't work - my hair is incredibly thin but there is just a hell of a lot of it so adding product on top of product can result in my hair looking quite lifeless as well as needing washing really quickly again so I don't like to pile sprays and creams etc. my hair just doesn't agree with it. On the plus side they do all smell amazing and fresh, I'd be intrigued to see what other products they have to offer.