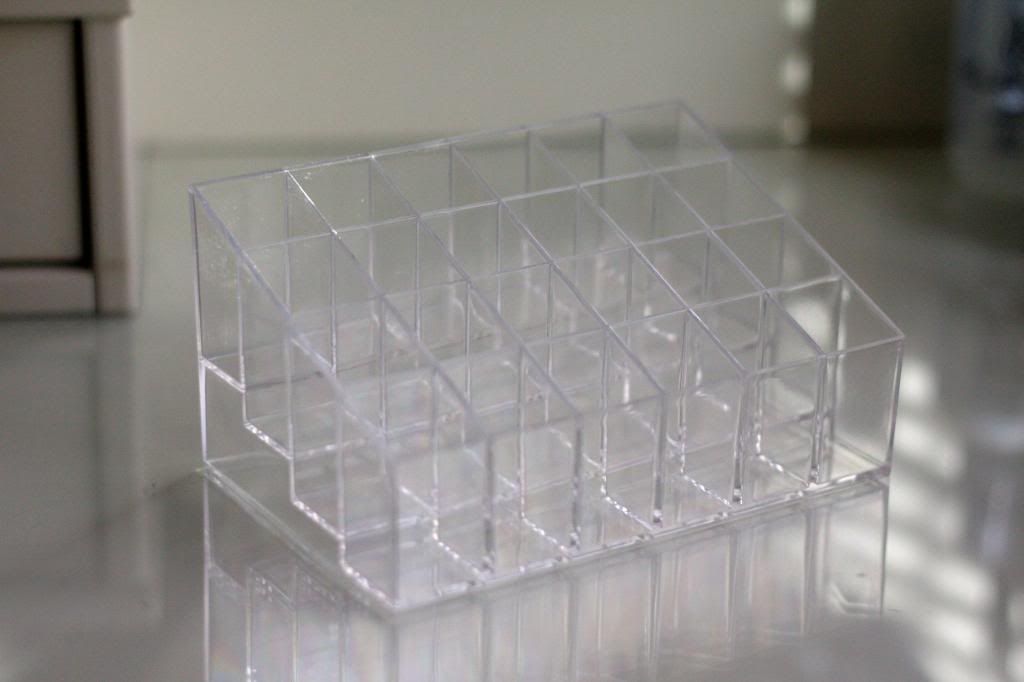 When I uploaded a photograph of this little stand of usefulness to Instagram, all my female followers went a little mental and righty so…..
For the past year I've stored my lipsticks, glosses and lip liners in not
only
a tub but a Ferrero Rocher tub and in all honesty it did its job well until it got to the point that the lid would no longer close and it took up too much room so I turned to the world of Ebay to search for something a little more suited to the job. Here is the one I bought….
Lipstick Holder // Ebay
A lot of lipstick holders I've seen in the past have all been on one level, I quite like the fact this little one holds 24 lipsticks over 4 levels, it presents them a little like a store and makes it easier to pull each individual one out.
Admittedly this is my poor timing skills but it was just coming around to the Chinese New Year when I ordered this so my delivery was delayed quite a while but once everything was over, it was dispatched quickly and arrived not too long after to say it made its way from China. I just wished I had ordered two now instead of one with the wait on the delivery.
Twitter
//
Instagram
//
Tumblr
//
Bloglovin
//
Pinterest