The English Weather hasn't had the best start to 2014 and even with the odd ray of Sunshine we're enjoying at the moment there is still that bitterly cold breeze, cue everybody's much dreaded dried and painful lips. Blistex have designed a Daily Care Range to keep those lips as soft as a baby's butt. You can grab everything from an intensive cream, a little bit of subtle colour to a super, incredible, amazing tasting balm that you might want to eat rather than smother your lips with.
(Can you tell I have a favourite already?!)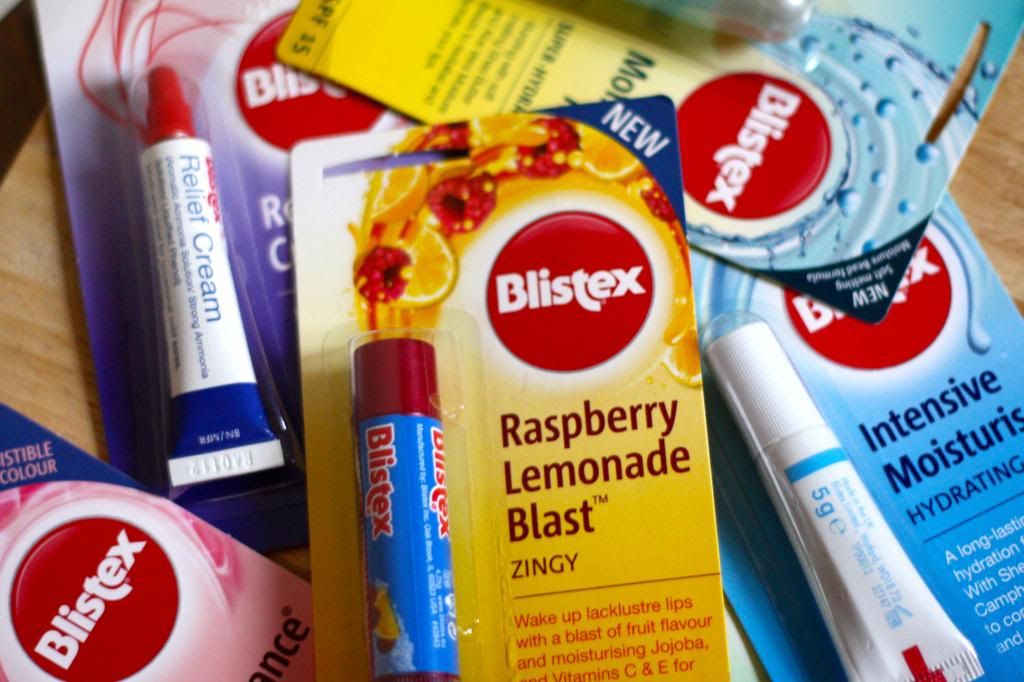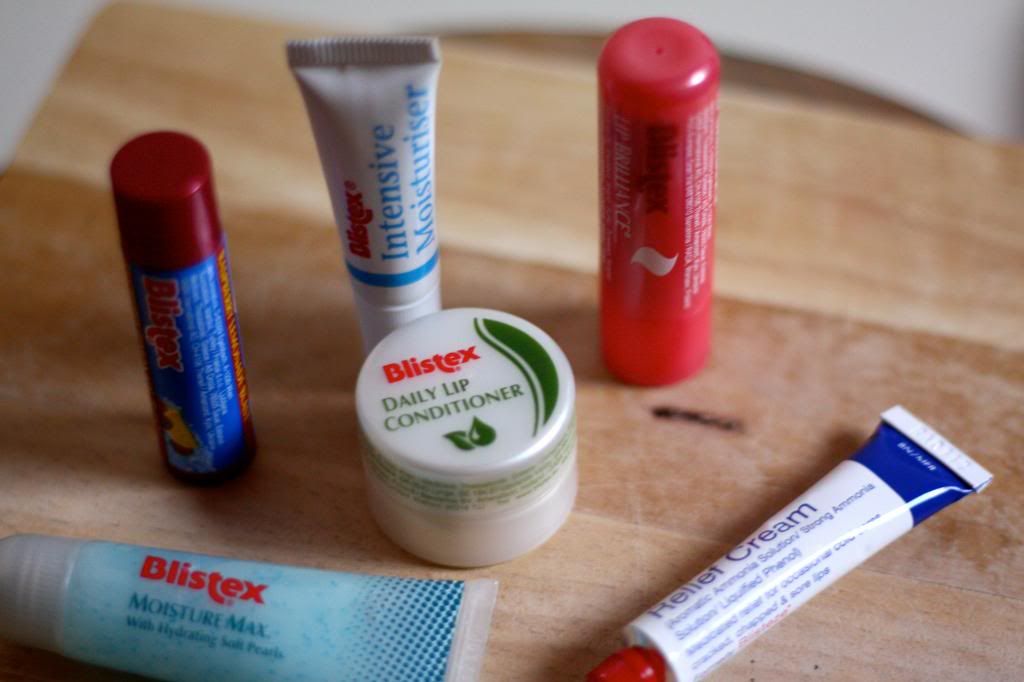 Now I was pleasantly surprised with this product, the squeezy tube resembles that of a lip gloss and the blue colour is a little off putting but once applied you get a sudden rush of moisture that leaves your lips feeling hydrated and revitalised. You can see in the tube there are tonnes of tiny beads that melt when they hit the heat of your lips and this is what releases the moisture, clever! Containing SPF 15 it is a perfect product to throw in your handbag and with the colour, you definitely won't lose it in there.


Relief Cream *
Admittedly I haven't tried this yet as I don't really tend to get chapped lips. This cream contains a peppermint oil that once applied is designed to soothe the pain of sore lips instantly as well as trying to repair them at the same time. So if you suffer from really dry, cracked or chapped lips and need some instant relief then this is probably the product for you.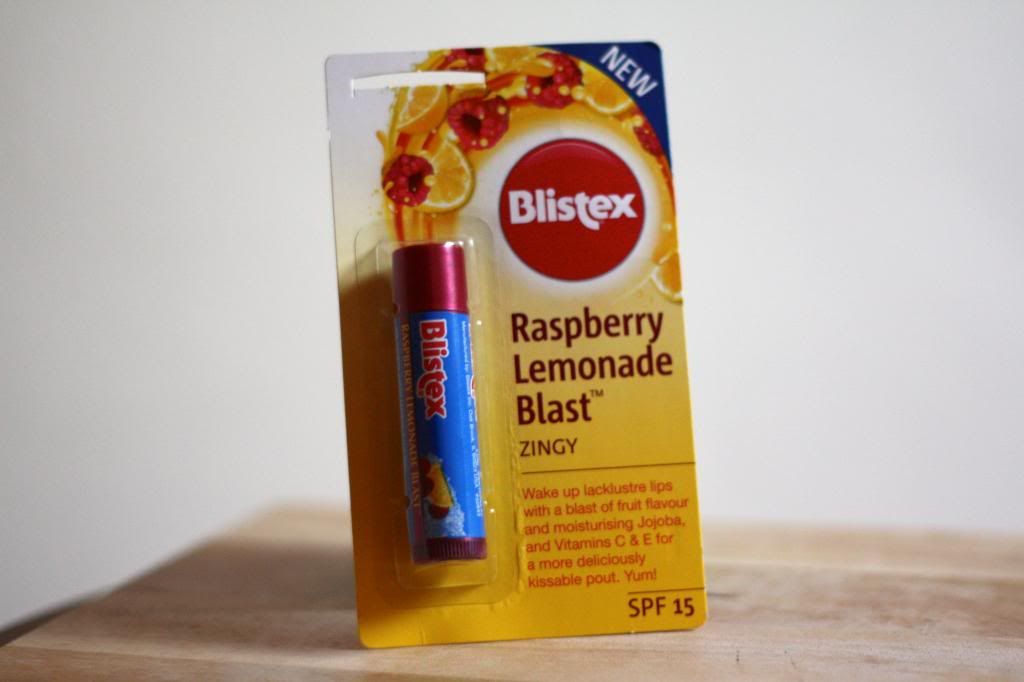 Raspberry Lemonade Blast *
(Find here Online)
Heaven in a lip balm, if you would rather have a lip product that tastes so good that you just want to smother your face it in then Raspberry Lemonade is perfect. The first thing that came to mind when I tasted it was Lovehearts
®
Sweets (You know the little hearts with cutesy sayings on them?) Not only does it taste insane but it is creamy on your lips and makes them so incredibly soft. Definitely my favourite product from this range!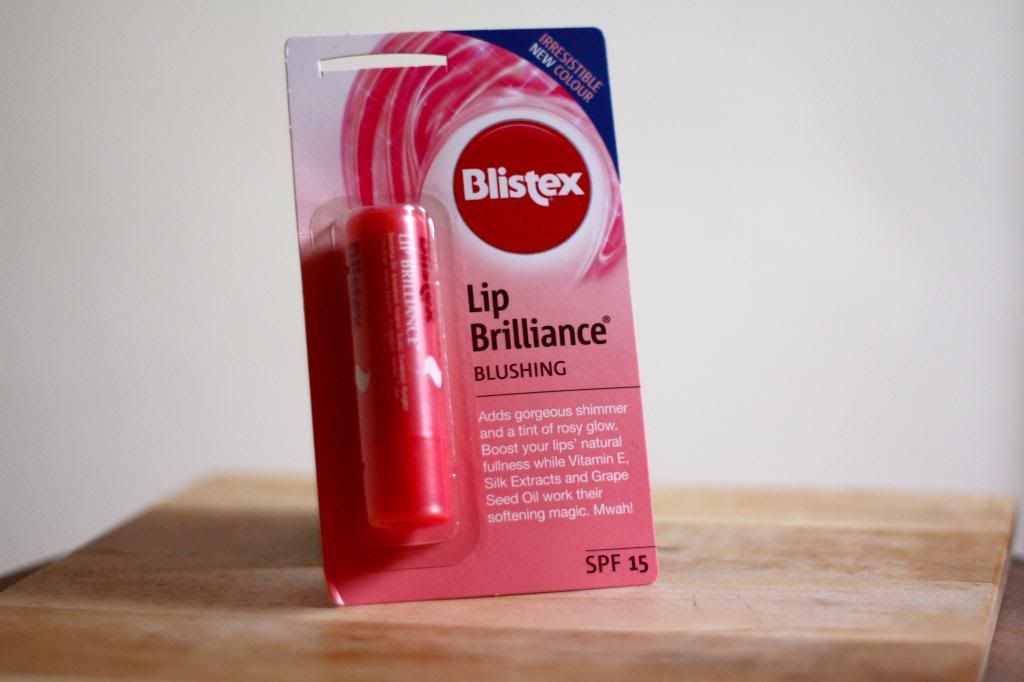 A 3-in-1 balm, not only does it moisturise your lips whilst naturally boosting the fullness but also add a little flush of colour with a slight shimmer to the surface. With an added bonus of SPF 15 it is a perfect Summer Time balm and being in a twisty bullet (I think this always makes a balm feel like a lipstick straight away which just entices me to use it more) means you will never waste product in the base like a squeezy tube, bonus!
Intensive Moisturiser Hydrating *
(Find Here Online)
A long- lasting, super moisturising product which is ideal for those days that you don't want to put anything else on your lips so you want them to look as healthy and perfect as possible. As well as giving your lips a subtle gloss-like shine it really conditions deep into the lip surface making sure that it has a lasting effect.
Daily Lip Conditioner *
(Find here Online)
Now I'll have to hold my hands up straight away, the packaging ruined it for me - I just don't get on with anything that requires you sticking your finger or brush into a pot, maybe I'm a little OCD but I always end up with too much product or spilling and wasting loads and bleh, it just isn't for me. If you can put to one side the packaging then Daily Lip Conditioner is a perfect moisturising balm for using every day just to keep your lips in check and try to avoid them getting chapped or sore but unfortunately I just can't ignore the packaging.
Twitter
//
Instagram
//
Tumblr
//
Bloglovin
//
Pinterest