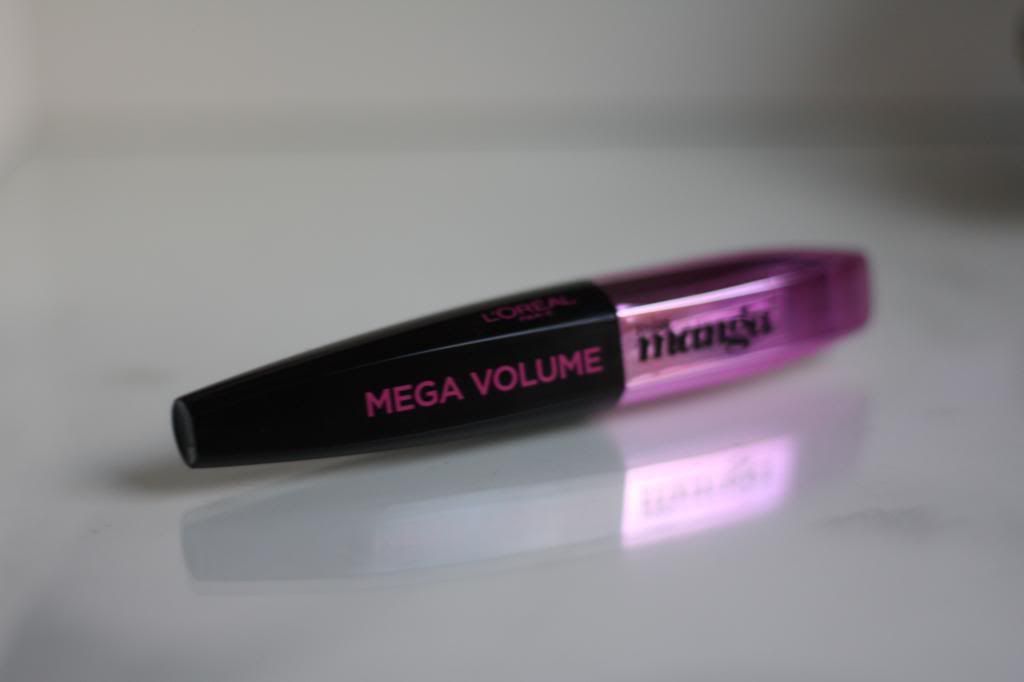 Supposedly you should replace your mascara's as often as your underwear (a little bit of an exaggeration!) but I'll take that as an excuse to try out some newbies especially this hyped up beauty. Manga wasn't really something I'd associate with L'Oreal but it is definitely a step in the right direction. Initially I was getting all giddy about the advertisement campaigns showing incredibly huge, doll-like lashes that I thought would be a perfect product for full, false-like lashes without the pain of applying falsies especially for night time.
I could't be more pleasantly surprised if I tried, the 360 brush literally grabs every single individual lash, top and bottom and gives them a little boost. It certainly doesn't clump at all but just amplifies the length and makes the eye appear wider. I love the lack of clumps and flaking, it gives the lashes a really natural and feminine look that lasts all day without drying out.
If you want to up the effect then layer a few coats on the eyelashes and build them up which is what I expected from this mascara instantly. This is the first mascara that I haven't found myself reaching for my eye liner or eyeshadow palette to add strength to my eye make up, it really creates a pretty set of lashes that compliment a fresh and simple day look perfectly. At less than a tenner it is a purse friendly addition to any make up collection and definitely one to try.