So I have two newbies added to my Real Techniques collection - all thanks to the 3 for 2 Beauty offer that is in Boots at the moment. I already own the Core Collection
(

which you can read about here

)
and they are hands down my favourite make up brushes.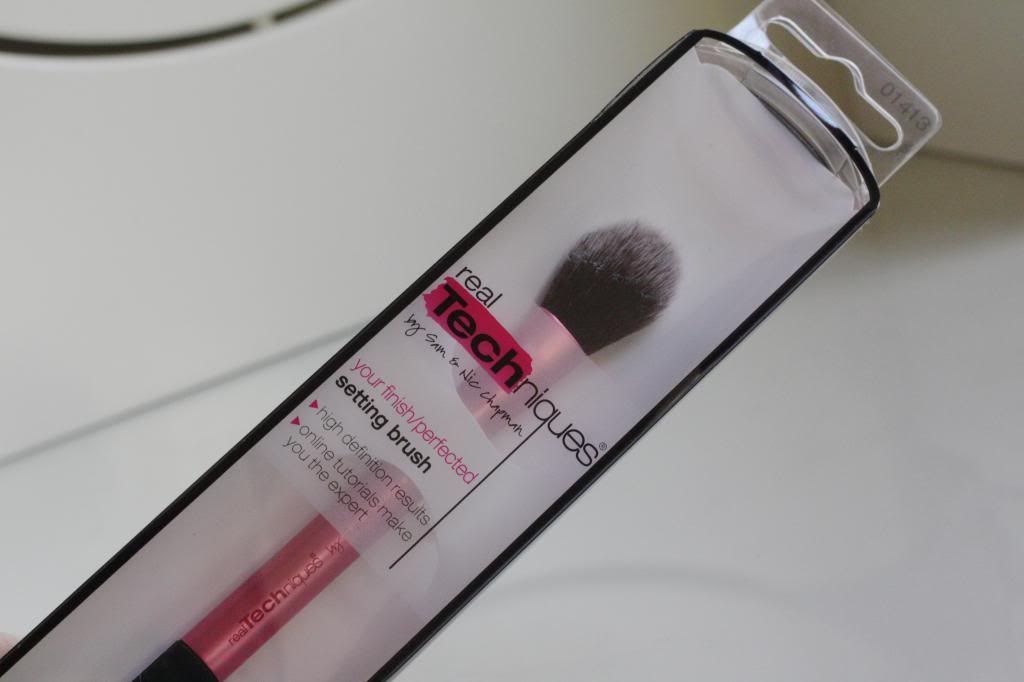 Real Techniques Setting Brush
A small and super-soft brush that is ideal for applying a precision highlight to the cheekbones or brow-bone. I'm a huge fan of the Laura Mercier Concealer Duo but I'm so in love with the fact that whenever I try and use the powder to set the concealer I get it everywhere as my brushes are always too large - this is the perfect size and the fact that the bristles are that soft means that it buffs and blends the product into the skin without even trying. A handy addition to anybody's collection.
Expert Face Brush //
Boots
Expert Face Brush
Oh, how did I manage without this brush and god forbid that I ever forget it when I'm travelling back and fourth, this brush has been my saviour for a few weeks now and there is definitely not going to be a suitable replacement ever (or at least for a very long time….) An incredibly soft and dense brush that creates a smooth and flawless face instantly, be warned it can soak up a lot of foundation so I tend to use my fingers to apply the products into key areas all over my face then use the brush to buff it out rather than loading it all straight onto my brush.
Twitter
//
Instagram
//
Tumblr
//
Bloglovin
//
Pinterest