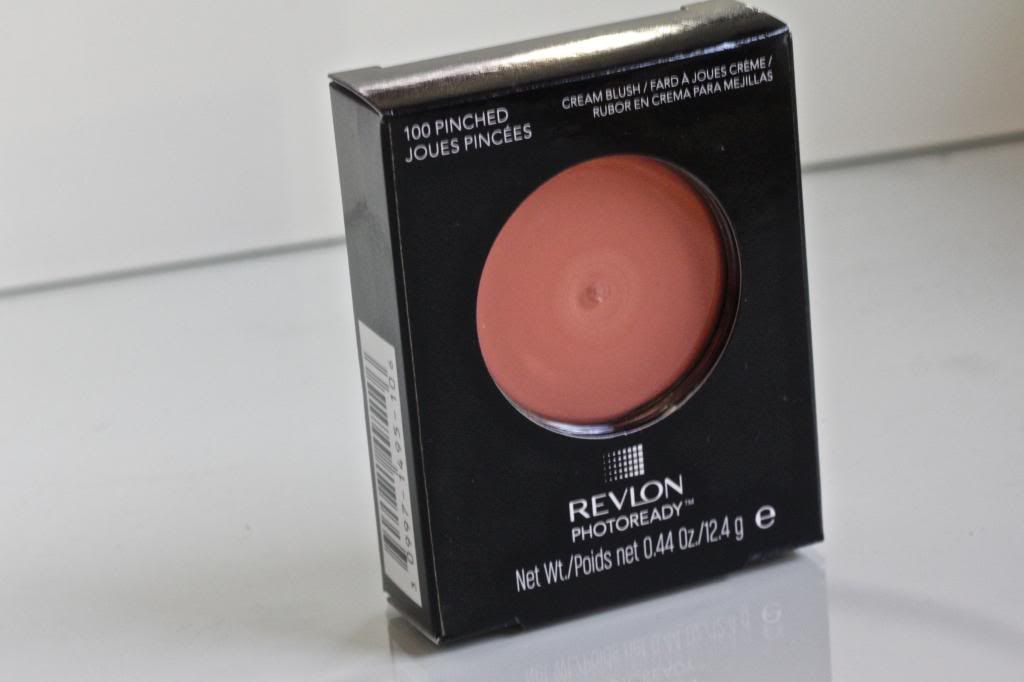 Revlon // PhotoReady Cream Blush //
Boots
Cream blush is definitely a marmite-esque product, its inability to allow you to go in with a blush brush without leaving hundreds of the bristles behind in the product is annoying as hell but once you master the art of applying cream blush you'll fall head over heels for its subtle, natural finish.
I'm all for loading on the blusher but sometimes you're just after a flush of colour, something to just brighten up your face a little especially when you're wearing minimal make up and cream blush is the perfect product. Revlon's PhotoReady collection just oozes sophistication in its sleek black and white packaging, it looks like it would be far more expensive then it actual is.
So back to the product, my advice - ditch the blush brush and either get your trusty fingers ready or if you insist on using a brush then opt for a flat, smooth foundation brush as they don't malt as easily and aren't too hard to ruin the creamy consistency of the blush. Admittedly fingers are your best tool as your natural body heat blends the blush effortlessly but having pinky-stained fingertips isn't always what you want so do what's best for you.
'Pinched' is a natural peachy coral shade that just adds a little bit of warmth to the cheeks without being an overpowering hot pink, you can apply as much or as little as you like, it is always common sense to apply a little bit at a time and build up as you seem fit, this way you don't add too much straight away. I personally adore the finish of cream blushes as they blend into your skin rather than sitting on the surface like some powders. With the PhotoReady and ColourBurst ranges, Revlon are absolutely killing it with great products at the moment….definitely a high street brand that have brought their A-game back into full force.