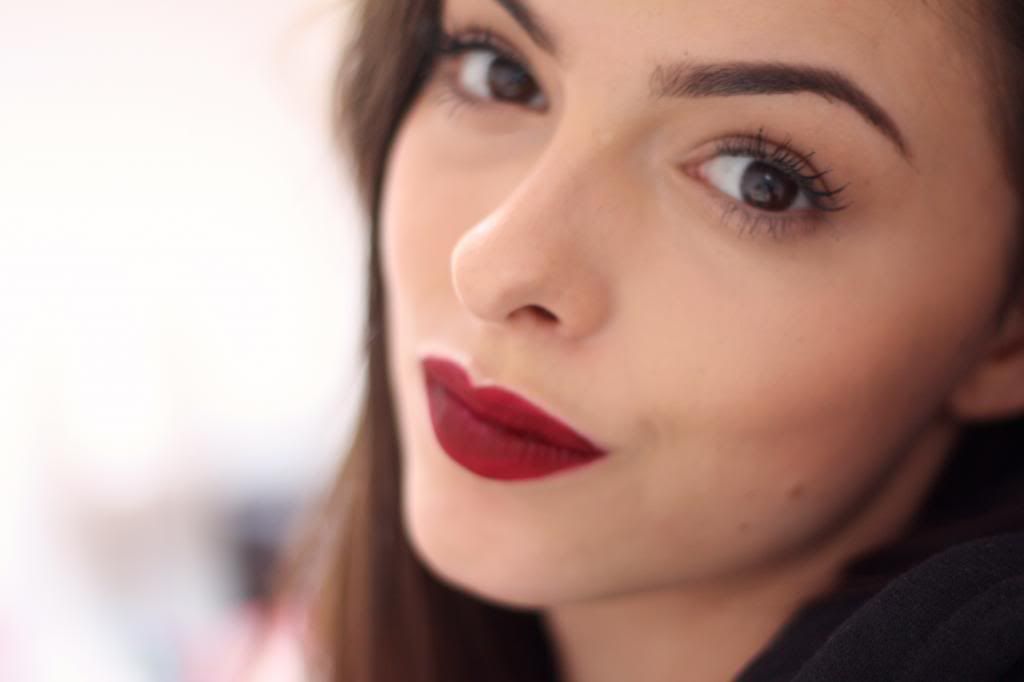 Lime Crime's 'Clueless Witch' Collection are long lasting, tranfer-proof and available in utterly irresistible colours. Inspired by the Coven, the Craft and obviously Clueless, this collection sees three new shades added to their ever so popular Velvetine lip stains that have become a cult product in the beauty world. Including…..
Wicked
Matte Burgundy-Red
Black Velvet
Deepest Matte Black
Salem
Matte Chocolate Brown
Having already owned Suedeberry and knowing how incredible the actual formula of the product is, I had to order a new shade and being a red girl through and through 'Wicked' was an instant winner. On application the product is incredibly watery but dries perfectly matte, I've found one layer of Wicked isn't enough as you can get darker patches, two layers on the other hand seems to sort this issue out instantly - also the more layers you add the darker the red seems to get.
Definitely not a lip colour for the faint hearted, a deep blood red that suits pretty much all skin tones. Once you commit to this colour there is not much turning back, being a stain it does just that…stains. I've found once I leave two layers to fully dry it doesn't budge, perfect for a night out or a meal as you don't need to think about running off to the restroom to reapply, I can assure you. Being such a durable product as well as such an intense colour it can take some removing at night so be prepared for slightly pinky lips but personally I'd rather a lip product not want to budge rather than coming off easily and transferring onto anything that comes into contact with you.
For us UK folk, ordering from Lime Crime can be a little on the pricey side so take a tip from me and order in bulk. Get your friends in on the hype and team up on postage cost, this softens the blow - plus when your Velvetine arrives and they see how gorgeous it is they won't be stealing yours all the time.