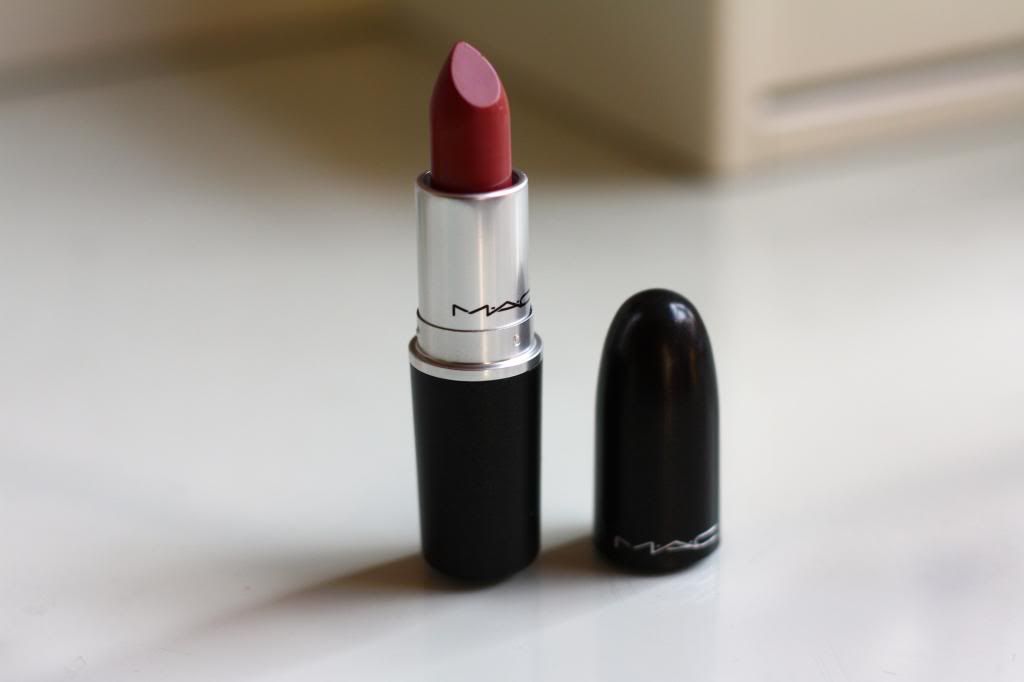 Lipstick 'Faux' //
Mac Cosmetics
Back to Mac, a recycling scheme that everybody wants to get on board with. Purchase and use SIX Mac products, return them to store and exchange for a free lipstick. Easy.
Having added to my bright and vibrant lip shades recently I was in desperate need of something a little more daytime friendly and after rummaging through the whole counter of nudes and toned down shades, I came across this beauty….Faux. It is definitely a natural lip but better lipstick with a pinky brown colouring that is really complimentary and perfect when you want something subtle for work. A little downside is that it can be a little stiff to apply but as long as you begin with a touch of lip balm you won't find this an issue, once applied it has a matte finish with a slight sheen.
A perfect grab 'n' go lippy and the most wonderful part about it….it was FREE!
Twitter
//
Instagram
//
Tumblr
//
Bloglovin
//
Pinterest